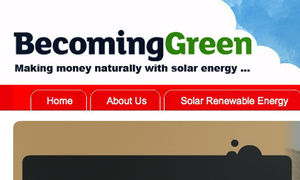 A business is bussing in inmates from an open prison 21 miles away and paying them only £3 a day to work in its call centre.
The Ministry of Justice (MoJ) confirmed that dozens of prisoners from Prescoed prison in Monmouthshire, south Wales, had done "work experience" for at least two months at a rate of 40p an hour in the private company's telephone sales division in Cardiff.
People working in the prisons sector described the scheme as "disgusting" and a "worrying development".
After establishing an arrangement with minimum-security HMP Prescoed late last year, roofing and environmental refitting company Becoming Green has taken on 23 prisoners. Currently, 12 are being paid 6% of the minimum wage.
When contacted by the
Guardian
last month, that figure was 17 - 15% of the company's call centre staff.
The company confirmed that since it started using prisoners, it had fired other workers. Former employees put the number at 17 since December. However, the firm said firings were part of the "normal call-centre environment" and it had hired other staff in a recent expansion.
Becoming Green said the category D prison had allowed the company to pay the prisoners just £3 a day for at least 40 working days, but added that they could keep them at that pay level for much longer if they wanted.
A company spokesman was unable to give the longest time a prisoner had been employed on token wages. The spokesman added that, under the arrangement, they were only allowed to take a maximum of 20% of their total call centre workforce from the prison.
The MoJ confirmed that there was no centralised limit on the length of training placements, which was for prison governors to decide. The ministry said it had sought assurances from Becoming Green that prisoners were put into "genuinely vacant" posts.
At the start of the year, the justice secretary,
Kenneth Clarke, announced an expansion of mainly manufacturing work inside prisons
. Against
a background of disquiet from unions
, he has continued to stress that prisoners would not be putting other people out of work. Clarke
said last month
that such a development would be "a very serious downside" to the policy.
In a response to questions from the Guardian, the MoJ said: "HMP Prescoed works closely with the company, the probation service, local authorities and community groups to ensure that any impact on the local workforce is minimised."
A young former employee of Becoming Green said that staff were told last November that prisoners, whose convictions are understood to range from murder to fraud and drugs offences, were going to start working at the company.
"We got a message one day saying that ... [the company] was going to start hiring prisoners.
"So I thought, 'Oh right, people who have been released.' And [my friend] said, 'No, no, no, people who are out on day release.' I thought, 'Can they do that?'"
She said that just before Christmas, about 10 members of the call centre team were fired and then a further seven were sacked. She left a number of months ago after feeling pressured into quitting.
"As they started bringing more and more in, they started firing people ... They would have kept their jobs if it wasn't for the prison thing.
"They'd passed their probation period, they'd been there for several months. They'd maintained the level they were - that had been perfectly acceptable at that point. Then they [got] these people in for nearly free."
She described the prisoners as "quite nice people" and said that some were very good workers, but added that the wage difference caused resentment.
"Everyone was pretty miffed because at the end of the day there's no way you can compete [with £3 a day]."
A second female employee who has been on the dole for almost two months said she was also pushed out of Becoming Green despite meeting all of her performance targets.
She declined to be named, worrying about the consequences for job hunting. "I'm currently on jobseeker's allowance because I can't find another job because of all of this happening," she said.
A former manager at Becoming Green claimed the company had been creating "reasons to ... justify dismissing people from the company so they could get more prison staff in".
"The whole idea of what the company is doing is bringing in free labour for the business and relieving their employed staff of their responsibilities, because obviously it is more cost-effective for the business to have criminals working for them than paying a salary to each person.
"I left because I didn't like the way the company was being run," the former manager said. "If people are rubbish in their jobs then get rid of them, I understand that.
"But if people are coming in every day, and are generating a lot of revenue ... and the next thing you know is their jobs are on the line, there's no reason why these people should have been fired. I don't think it is right, just to save a few a quid. These people have bills to pay."
The company has itself confirmed that staff had been dismissed since prisoners were taken on in November, but countered that this was part of the normal attrition rate in a demanding business where "targets had to be met".
Nicola Vaughan, senior manager at Becoming Green, said that there had been "performance issues" with staff who had been fired.
"There have been a few people who have been dismissed for various reasons ... but if you are trying to imply that we have replaced those people with prisoners then that is far wrong," Vaughan said.
"I think perhaps the people you have spoken to are a little little bit disgruntled ... At the end of the day the contact centre industry has a very, very high turnover ... it's tough."
In January, Clarke
laid out plans to double the numbers of those working inside prisons
to 20,000 in less than 10 years.
However, while
convicts working inside prison manufacturing goods
have been doing such work for many years, prison campaigners said that working at a £3-a-day training rate for private businesses for a minimum of eight weeks outside of prison walls was a new phenomenon.
"This situation, I haven't heard of before," said Andrew Neilson, from the
Howard League for Penal Reform
.
"We do welcome these opportunities [for prisoners to work], but it should be on the same basis as anyone else in the community."
"We don't want the issue of prisoners on day-release being employed becoming one that divides people and effectively people are turned against those prisoners because they're seen to be taking people's jobs. That's not what should be happening."
Chris Bath, executive director of reformed offenders'
charity Unlock,
said he had never heard of such a practice where prisoners were spending so long in the private sector doing work experience on prison wages, and called the move a "worrying development".
Steve Gillan, general secretary of the
POA prison officers' union,
said that for any company to rely on cheap labour of prisoners was "immoral and disgusting".
"The association wants to see prisoners working and leading law-abiding lives, but not at the expense of other workers being sacked or laid off to facilitate it.
"Some employers must be rubbing their hands and the shareholders laughing all the way to the bank," Gillan said.
"The ministers must be held to account if the factual position is this company has sacked workers to employ prisoners ... The general public will be outraged if this proves to be widespread, and proper scrutiny of contracts needs to be made public to ensure public confidence."
The MoJ said that prisoners at the company who were being employed at above minimum wage were paying 40% of their salary into the victims' fund. Three of the prisoner employees were understood to be managers at the company.
Speaking about the expansion of prison work from 10,000 to 20,000 prisoners over the next decade, Clarke told the BBC last month: "It would be a very serious downside if we started replacing job opportunities for law-abiding people, and we've been conscious of that all the way through.
"Although we don't pay the prisoners the minimum wage, normally you can't start undercutting British businesses outside."
He added that the CBI was "totally supportive" of the work initiatives.
However, Clarke has not addressed the situation in open prisons, where inmates can still have months left on their sentences, but businesses can now pay them little more than a token wage for their labour.
A Prison Service spokesman said: "We want more prisoners to undertake challenging work, within the discipline of regular working hours, which will help them develop the skills they need to gain employment, reform, and turn away from crime."
The spokesman added that prison work "helps to reduce the chance of re-offending by setting up appropriate employment and rehabilitation work in the community".
In a statement, Becoming Green said: "Corporations should have a social responsibility to help society. It feels that if they work with this attitude and behaviour it will help make a better society for all."
The company added that this kind of work would "enable [prisoners] to resettle and integrate back into society and not feel the need to re-offend. By working, prisoners can repay the victims of crime rather than be unproductive in prison and by working potentially turn their lives around."