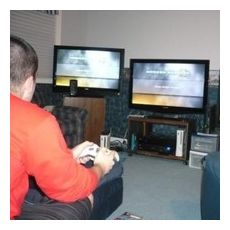 A 15-year-old Columbus boy was hospitalized for dehydration after locking himself in his room to play an Xbox game for four consecutive days.
WCMH-TV reports that Tyler Rigby collapsed and was rushed to the hospital Tuesday after a
Modern Warfare 3
marathon that left him severely dehydrated.
"It's like he was looking at me but he wasn't there. It was like he was looking through me," Jennifer Thompson, Tyler's aunt, told WCMH.
"We were talking and I heard a thump and I looked over and he just fell."
Jessie Rawlins, Tyler's mom, said he came out of his bedroom to eat a snack or use the bathroom.
"I was very scared. I thought he was going to die," Rawlins told the station. "He just fell over three times."
Tyler is expected to be OK after medics pumped his body full of fluids, but he won't be playing video games anytime soon.
"The Xbox is gone," Rawlins told the station.