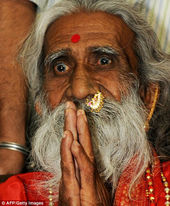 A woman starved to death after embarking on a spiritual journey which involved giving up food and water and attempting to exist on nothing but sunlight.
The Swiss woman, who was in her fifties, apparently got the idea after watching the documentary film 'In the Beginning, There Was Light' which features an Indian guru who claims to not have eaten anything in 70 years.
The Zurich newspaper
Tages-Anzeiger
reported Wednesday that the unnamed woman decided to follow the radical fast in 2010.
The paper claimed there have been similar cases of self-starvation in Germany, Britain and Australia.
The prosecutors' office in the Swiss canton of Aargau confirmed Wednesday that the woman died in January 2011 in the town of Wolfhalden in eastern Switzerland.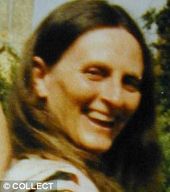 Spokeswoman Jennifer Rissi says prosecutors haven't opened a criminal investigation over the woman's death.
Followers of the cult Breatharianism believe that the energy they save on digesting food and drink can be transformed into physical, emotional and spiritual energy.
In 1999, Australian-born Verity Linn, 49, was found dead in a remote part of the Scottish Highlands after attempting a 21-day fast.
Excerpts from her diary showed she was refusing to eat or drink in the belief it would 'spiritually cleanse' her body and 'recharge her both physically and mentally'.
In a separate incident a woman died in an Australian hospital after attempting a 21-day fast.