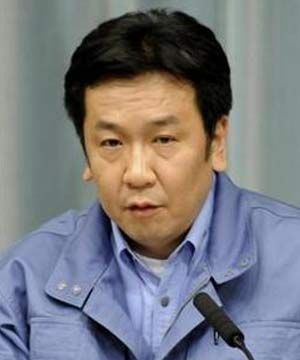 Hot on the heels of news that the Japanese government somehow
lost its records
of its early meetings on the Fukushima disaster comes a
leak
of a document we
previously reported
on that outlined a worst-case scenario for the nuclear meltdown that included the evacuation of Tokyo.
The leaked report was obtained by the Associated Press earlier this week and details the recommendations of a team of nuclear experts who concluded "we can not rule out further developments that may lead to an unpredictable situation" and urged the government to prepare for the need to evacuate as many as 35 million people from a region that included Tokyo and its suburbs. Last year, then-Japanese PM Naoto Kan was
quoted
as saying that the report represented "a crucial moment when I wasn't sure whether Japan could continue to function as a state." Ultimately, he rejected the plan outright and publicly proclaimed that there was no need to prepare for evacuations because it would cause too much chaos.
Lost amidst the leak of this report, however, is the strange drama that unfolded earlier this week when NHK reported that the government's taskforce on the nuclear disaster "did not keep any records of its meetings after the Fukushima Daiichi nuclear power plant disaster." As of the writing of this article, the
original
NHK report has been scrubbed from their website but parts of it have been
preserved
by the invaluable ENEnews.com.
According to Trade Minister Yukio Edano, no records were kept of the earliest top level meetings that occurred in the immediate wake of the disaster. The admission has stunned onlookers on all sides, with Kenji Sumita, a professor of nuclear engineering at Osaka University saying "It is inconceivable that there were no records kept. It may have been difficult to keep official logs during the extreme confusion after the crisis, but they could have taken simple memos." Meanwhile, one Fukushima worker has been
reported
as tweeting that they do have the records, but are simply hiding them.
The missing minutes came to light after NHK requested the documents under Japanese law, but only received tables of contents for meetings after 3/12/2011, with nothing being supplied from the meeting on 3/11/2011.
The meetings included discussions of evacuations, decontamination guidelines, food testing requirements and other such items. "It is truly regrettable that records of the task force's meetings were not consistently kept," Edano told reporters earlier this week.