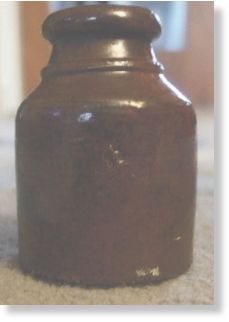 A young archaeologist has made his first major find at a park in Little Bowden during playtime at school.
Eight-year-old Kyle Simpson attends Little Bowden School and while at play in the nearby rec dug up four objects including a Victorian ink well.
He said: "I dug them up using a stick as I saw broken bits of pot in the area. I think there is more to find but I need help."
In a letter to Harborough District Council, Kyle, who has long been interested in being an archaeologist, has asked for help with further excavations.
He wrote: "If you could rope a small part of the park off, where I found them then I could carefully dig down a little further.
"Also my friend Josh likes archaeology too and I have been interviewed by the school paper about my find."
Colette Simpson, Kyle's mum, said he has made other finds before but none have been this big.
Mrs Simpson said her son usually makes use of 'whatever is around' to dig and usually does his digging when he gets in from school and at break.
Little Bowden has been undergoing work so Mrs Simpson said the children have been playing in the park during break times and this is how Kyle came across his big find.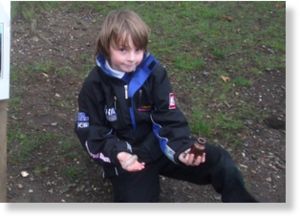 Kyle, of Latimer Crescent, Harborough, said: "Mrs Brown says I need to get permission from the council as it is off school property."
The young digger is now hoping to find out some more information about the objects from Harborough Museum although one teacher at his school believes one item is an ink pot from Victorian times.
The council have replied to Kyle to say: "We would be pleased to support you in your quest to find more artefacts in the recreation ground.
"If you would be happy to meet on site after the Christmas holidays we can arrange for an area to be fenced off to allow you to carry out further digs."
They added: "In the meantime, it may be worth you contacting the Leicestershire Archaeological and History Society to see if they can advise you on how to proceed with the dig."