As predicted by analysts at the Goddard Space Weather Lab, a coronal mass ejection (CME) hit Earth's magnetic field at approximately 2145 UT on Nov. 28th. The impact was weaker than expected, but it still produced bright auroras around the Arctic Circle: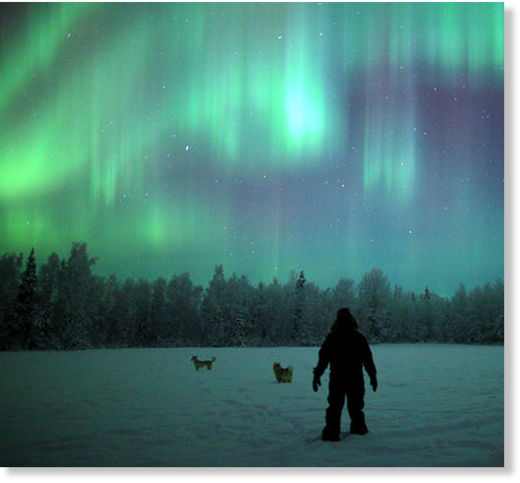 "The CME that hit Earth gave us some nice, colourful and easy-moving auroras," says photographer Antti Pietikäinen of Muonio, Lapland, Finland, who enjoyed the show with his two dogs.
Also in the Finnish Lapland, Chad Blakely says "the auroras exploded
all over the sky
. If this is a sign of things to come the rest of the season should be fantastic!!"
Not bad for a "weak impact."