Temecula - A spray of objects racing across the sky about 6:30 a.m. Tuesday east of Temecula was photographed by Chaparral High School student Karina Reyes.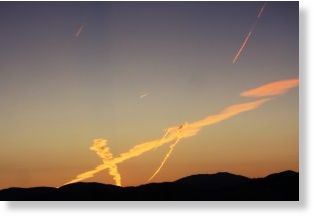 Don Yeomans of NASA's Near-Earth Object Program Office at the Jet Propulsion Laboratory in Pasadena said
at least one
of the objects could be part of the annual Orionid meteor shower ---- meteors left behind by Halley's Comet. The meteors became noticeable on Monday and should peak on Saturday morning.