If you step outside before dawn during the next week or so, you might try to catch a view of some "cosmic litter" that has been left behind in space by Halley's Comet: the Orionid meteor shower.
The Orionids can best be described as a junior version of the famous Perseid meteor shower. This year's Orionids show is scheduled to reach its maximum before sunrise on the morning of Oct. 22. The meteors are known as "Orionids" because the fireballs seem to fan out from a region to the north of Orion's second brightest star, ruddy Betelgeuse.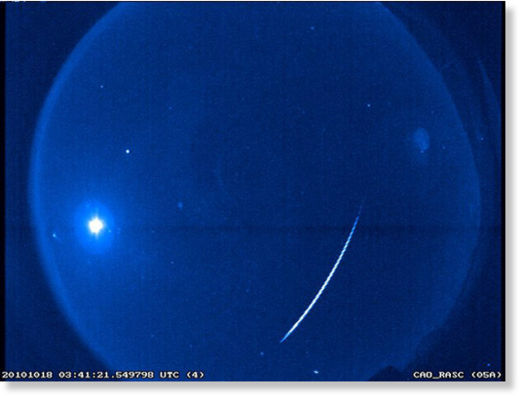 Currently, Orion appears ahead of us in our journey around the sun. The constellation does not completely rise above the eastern horizon until after 11 p.m. local daylight time. At its best, several hours later around 5 a.m., Orion will be highest in the sky toward the south.