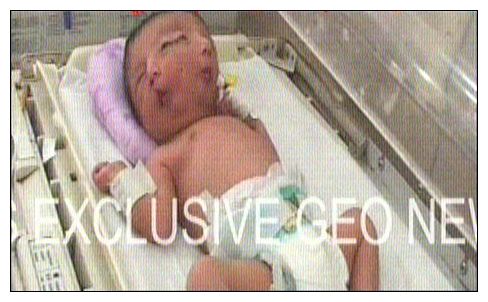 Rawalpindi: A baby having two faces was born in Holy Family Hospital (HFH) here on Friday.
According to details, Shahida Perven was brought to HFH from Palandri, a district of Azad and Jammu Kashmir (AJK) some days ago. Shahida had already two children who were normal. Sardar Khalil Ahmed, her husband, was a labourer.
According to Dr Asma, the duty doctor at Labor Room II, the condition of Shahida Perven was stable; nevertheless, she was worried about the future of the baby.
It is an exceptional case the baby is two-faced with two noses, two pairs of lips and two pair of eyes, the doctor added. (APP)