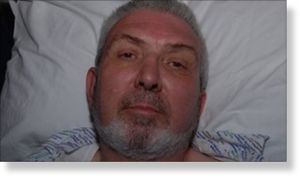 Police are trying to identify a man who woke up on a beach in Kent apparently suffering from amnesia.
The man, in his late 50s or 60s, walked into the Victoria Hospital, Deal, on 18 August, complaining of head pains but does not have any obvious injuries.
He was moved to hospital in Margate but he has told police he cannot recall any personal details.
The man was wearing black jeans, a white T-shirt and beige walking boots, and had sunglasses and a walking stick.
Not reported missing
A Kent Police spokesman said: "The man says he doesn't have any memory of himself, his family, home or any other personal details.
"He claims he woke up on the beach at Deal on 17 August and asked for directions to the hospital. However, he doesn't have any obvious injuries.
"Details of the man have been circulated to all police forces but it doesn't appear that he's been reported missing.
"Information has also been provided to various agencies in East Kent, like the NHS, but so far nothing has led to the man's identity.
"If anyone recognises the man from the photograph, or has any information that they think would be useful, Kent Police would very much like to hear from them."