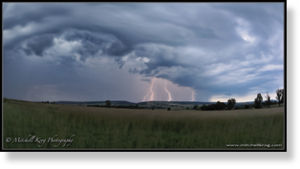 Extreme weather conditions this week left a trail of chaos and confusion with snowfalls in three South African provinces leaving thousands trapped in their homes, cars and buses as emergency workers battled to reach them.
Major roads were shut in the Eastern Cape, Free State and KwaZulu-Natal after blizzards hit. It took emergency services more than six hours to clear through kilometres of snow and heavy wind to rescue trapped motorists and commuters. Netcare 911 spokesman Chris Botha said no serious injuries were reported.
The 5 South African Infantry Battalion of the defence forces was called in to assist motorists and three SANDF tankers provided water to the Masilonyana Municipality after service delivery failed.
Heavy military vehicles from 2 Field Engineer Regiment moved trucks that were blocking roads and a national joint operations centre was set up to respond to emergencies. Residents of Harrismith woke to find the town covered in snow and without power. Authorities said 6cm of snow fell overnight.
Businesses remained closed throughout Tuesday after the town was plunged into darkness at the start of the snowfall on Monday. The icy weather brought greater suffering to shack dwellers in the nearby township of Intabazwe.
'We don't have a heater, my roof is leaking, and my children can get sick because we are not warm at night,' said Alina Radebe. Radebe (35) said she could not open the tuckshop she runs from her home because of the weather. 'This means no money for us,' she said.
In the Eastern Cape, several towns were snowed in with schools and businesses shutting down, and the power supply getting erratic. Residents of Newcastle in northern KwaZulu-Natal set up a soup kitchen to help the homeless and stranded travellers. In Johannesburg, train passengers of the mainline passenger service to Durban and East London were stuck after the route was suspended. By Thursday, however, the worst of the cold weather was past and temperatures were rising.