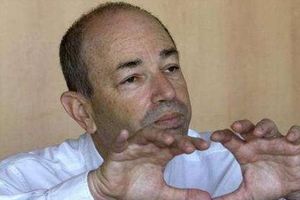 Israeli Finance Ministry Director-General Haim Shani has resigned from his post as the Israeli people continue their protests against high costs of living and social inequalities.
"Recent events illustrate the problems I have outlined and support my view that under the current circumstances I cannot fulfill my role as Finance Ministry director as I see fit," Shani wrote in a letter to Finance Minister Yuval Steinitz on Sunday morning, Xinhua reported.
Tens of thousands of Israelis have in the past weeks protested against Prime Minister Benjamin Netanyahu's economic and social policies.
The demonstrators say they can no longer afford the sky-rocketing housing prices, which have jumped by 50 percent in recent years. They also call on the regime to curb the high costs of fuel, food and healthcare.
The protests revealed the deep frustration of the country's middle-class over the economy.
Moreover, some 150,000 Israelis marched in more than ten cities on Saturday, making it the largest demonstration being mounted in Tel Aviv. Many of the protesters, however, were arrested during scuffles with the police.
According to a poll published by the Israeli newspaper Haaretz, 87 percent of the Israelis support the protests at high rents and housing costs.
The survey also showed that Netanyahu's popularity has fallen to 32 percent from 51 percent two months ago with more than half of those surveyed being unhappy with his response to the housing crisis.
In a bid to quell the protests, Netanyahu is reportedly setting up a team to examine the possibility of lowering the taxes.