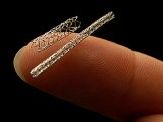 Dr. Mark G. Midei can no longer practice in Maryland
The Maryland Board of Physicians revoked the medical license of Dr. Mark G. Midei on Wednesday, finding that the Towson cardiologist falsified patient records in order to justify unnecessary and expensive cardiac stent procedures.
"Dr. Midei's violations were repeated and serious," board members wrote in an 11-page order. "They unnecessarily exposed his patients to the risk of harm. They increased the cost of the patients' medical care."
The findings cap two years of inquiry into Midei's work at St. Joseph Medical Center. The allegations tarnished Midei's career, pushed the hospital to enter into a multimillion-dollar settlement with the federal government and led the U.S. Senate Finance Committee to open an investigation into the doctor's relationship with stent makers.
The revocation "validates what we've been saying all along, which is that Dr. Midei was engaged in egregious malpractice and fraud," said Andrew G. Slutkin, a Baltimore attorney who has filed nearly 20 patient lawsuits against Midei.
One of Midei's attorneys, Stephen Snyder, said the "political pressure" to revoke Midei's license was too great for the board to ignore.
The board ruled that Midei violated five provisions of the state's Medical Practice Act while working at St. Joseph through unprofessional conduct, false reports, gross overutilization of health care services, standards of care violations and the failure to keep adequate medical records.
Specifically, the board found that he inserted cardiac stents into arteries that weren't clogged enough to need them - likely because of "pressure to produce."
"Dr. Midei testified that
he understood that he was a big generator of business for the hospital
, that the hospital had lost many patients to competition and that its
goal was to hold onto the stent business
that it saw slipping away," board members wrote, noting that Midei was hired to run St. Joseph's cardiac catheterization lab at a seven-figure salary that was triple his prior earnings.
Snyder said the board's decision was not "supported by the evidence."
"I always believed in Dr. Midei, and I put my heart and soul into [his defense]," Snyder said. "Unfortunately, I think a fine doctor is being put out to pasture and that the community receives a disservice by him not being able to continue to save lives."
Snyder said he will discuss an appeal with Midei. He also provided a statement from Dr. William O'Neill, executive dean of clinical affairs at the University of Miami's Miller School of Medicine. O'Neill was paid more than $28,000 by Midei's defense team to review the patient case files and testify on Midei's behalf.
He says he found no unwarranted stents.
"I pity any interventional cardiologist practicing in Maryland today," O'Neill said. "If Dr. Midei can lose his license, any of them could."
Midei could not be reached for comment.
Midei filed a lawsuit against St. Joseph, claiming he was made a scapegoat by hospital administrators who were trying to deflect attention from a separate kickback scandal. St. Joseph paid the federal government $22 million to settle the kickback claims, as well as to repay Medicare funds received for Midei's suspicious stents