'I'd rather go to jail than sit on another jury'
Husband worried about her health
A juror in the Casey Anthony trial has told how she received death threats and has been unable to work since she was cleared of murder.
The woman, known only as juror number 12 left her job and went into hiding fearing co-workers would 'want her head on a platter'.
Her husband said before leaving she told him: 'I'd rather go to jail than sit on a jury like this again.'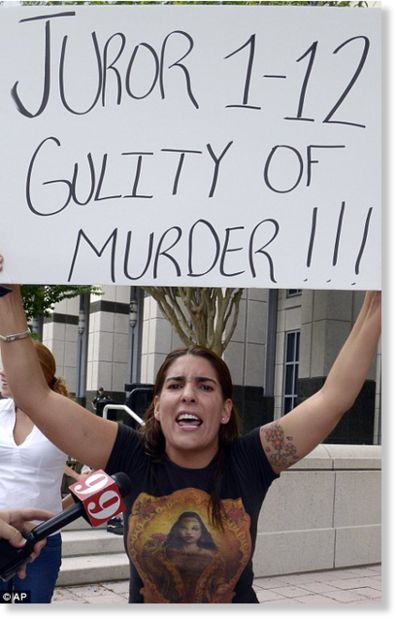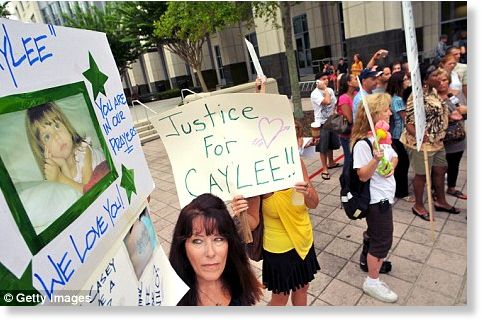 He told NBC News he was worried for her health and had his bags packed ready to leave if his 60-year-old wife's name gets released.
The woman, who moved to Florida from Michigan, fled the area, retiring from her job working at Publix Grocery over the phone because she didn't feel safe.
While the court record of all the jurors' names remains sealed, the couple who have been separated for 44 days said they face vitriol from those unwilling to accept the verdict.
The sensational trial of Casey Anthony sparked outrage across the U.S. when she was acquitted of murdering her two-year-old daughter Caylee.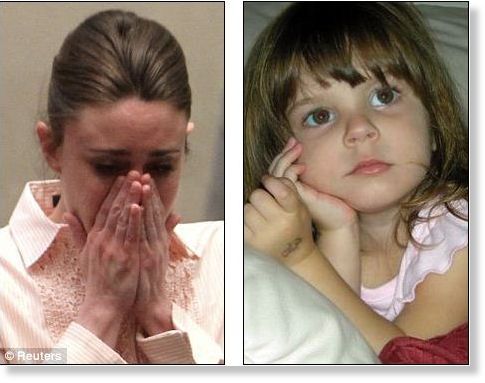 She had been accused of drugging her young daughter, suffocating her and dumping her body in overgrown woodland.
A jury of seven woman and five men took ten hours to clear Anthony of charges of first-degree murder, aggravated child abuse and aggravated manslaughter of a child.
She smiled as she was given the verdict at Orange County Courtroom in Orlando, Florida after one of the most controversial verdicts in recent history.
Furious spectators compared the verdict to that in the OJ Simpson case, however some jurors have publicly defended the decision.
One, Jennifer Ford, 32, said there was not evidence to convict the 25-year-old mother.
She said: 'I did not say she was innocent, I just said there was not enough evidence.
'If you cannot prove what the crime was, you cannot determine what the punishment should be.'
The nursing student told ABC news: ''Everyone wonders why we didn't speak to the media right away.
'It was because we were sick to our stomach to get that verdict.
Another, Russell Huekler said the jury only saw evidence that Anthony was a good mother.
He said: ''The first number of witnesses were Casey's friend and every time that they said they saw Casey with Caylee, it was a loving relationship and no one provided evidence to the contrary.'