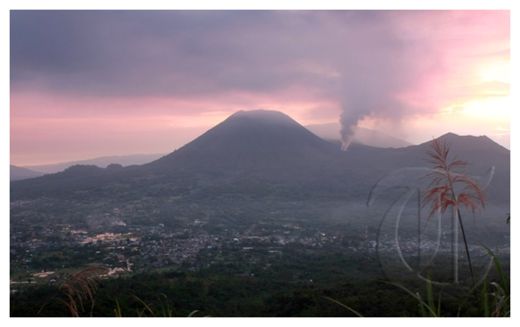 Jakarta - Officials raised the alert for an Indonesian volcano with history of violent explosions to its highest level following a series of eruptions over the weekend.
Disaster managment official Sutopo Purwo Nugroho said Monday people living close to Mount Lokon in north Sulawesi province should be prepared to evacuate if necessary.
Locals and tourists have been urged to stay up to 2.2 miles (3.5 kilometers) away from the 5,741-foot (1,750-meter) volcano.
The last major eruption of Lokon was in 1991, when a Swiss hiker was killed and thousands of villagers were forced to flee their homes.
Lokon is one of about 129 active volcanos in Indonesia, which is located on the Pacific "Ring of Fire," an arc of volcanos and fault lines encircling the Pacific Basin.