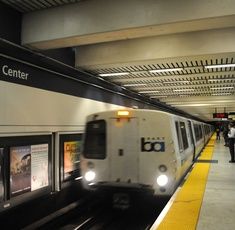 The knife-wielding man killed by BART police Sunday night was "definitely" not "running or lunging" at the two officers when they shot him, a witness told The Bay Citizen Wednesday.

San Fancisco, California - "He wasn't some spry young thing charging after them with death in his eyes," said Myleen Hollero, a San Francisco resident. "He definitely was moving toward them, but it didn't look like he was lunging toward them."

Hollero was returning to San Francisco from the East Bay and got off a train at about 9:45 p.m. at the Civic Center BART station, where, she said, she watched the incident unfold from about 30 or 40 feet away. She said the man was standing diagonally across the platform from her.

Hollero said that from her view of the incident, police officers should "absolutely not" have shot the man, who she said "just looked like a drunk hippie."

"He was definitely a Taser candidate," she said. man who saw fatal shooting says knife-wielding man was moving slowly
BART has held two press conferences about the incident, but has offered no explanation of why the officers decided to shoot the man. One of the officers was carrying a Taser.
BART Deputy Police Chief Daniel Hartwig said at a news conference Tuesday that the officers confronted "an aggressive suspect who was holding a bottle and a knife." BART has said the confrontation between the officers and the man lasted one minute.
"In any deadly force situation, the Taser is a tool of availability," Hartwig said Tuesday. "The officers are going to make split-second decisions about how to respond."
Hollero's account is the first offered by someone who saw the shooting.
She said she was getting off the BART train with her bike at Civic Center when she heard glass break. She turned and saw the man across the platform who, she said, was wearing a green tie-dye shirt and had long white hair. She thought he was just "another drunk guy acting up."
"I heard yelling, and I stopped and I looked again," said Hollero. "I saw he was interacting with cops and then I was like, 'Shit, those cops have guns out.'"
Hollero said she couldn't hear what the officers were saying and so didn't understand the context of the exchange.
But she said she saw the BART cops with their guns drawn and the man moving slowly toward them.
She said the man moved "like Frankenstein." She said she couldn't tell if he had a knife.
"Then," she said, "they shot him."
"I didn't see who did it," Hollero continued. "I heard three shots. It made no sense."
Hollero said the man went limp and fell forward, but she didn't hear a scream or see any blood.
Hollero said she didn't move. Then she said an older woman with a bike looked at her and then started to cry. "People were just really shocked," Hollero said.
Another woman came up to Hollero and asked, "Did that guy just get shot?" Hollero said that woman then ran up to the police, screaming, "What the fuck are you doing, you fucking pigs?" The police told the woman to back off, Hollero said.
The people on the platform were starting to "get rowdy," according to Hollero, and she heard the crowd invoke the name "Oscar Grant," the unarmed black man who was shot and killed by BART Police Officer Johannes Mehserle in 2009.
At the same time, Hollero said, more police officers came running down the stairs and escalators, some with their guns drawn. Some of the cops began asking if anyone had seen the shooting, she said.
Hollero said she told one police officer that she had, but she said it didn't seem like the officer was interested in following up. She left the station without giving an interview to police.
In the days since, Hollero called the San Francisco Police Department, which is investigating the shooting, to report what she saw. She reached an officer Wednesday morning; when she identified herself as a witness to the shooting on Sunday, she said the officer asked, "What shooting are you referring to?"
When she told him, he answered that "this is sounding like a BART issue" and said she should call the BART tip line - but he didn't have the number. Hollero said that she then called BART, but only got an answering machine.
Hollero and another witness, Edwin Li, have both told The Bay Citizen they heard three shots fired. BART has said that investigators found three shell casings at the scene.
As Hollero headed up the escalator and out of the station Sunday night, she said she spoke with the man behind her and found out that he had called the police to report a drunken man on the platform. "We were both just so numb," she said.
Hollero said she asked him why he called the cops, and he said the man "was acting out."
Outside the BART station, it was "insanity," Hollero said. Lights were flashing and officers were everywhere, cordoning off the station.
As she made her way to a party, Hollero said she checked the news on her phone and saw reports that BART cops had shot and killed the man on the platform.
After reading the reports, Hollero thought, "'Oh, God, they have one hell of a reputation.′" She said, "Everyone thinks of Oscar Grant."
When contacted about Hollero's account, BART spokesman Linton Johnson said, "I don't see anything that we said that contradicts what the woman said that I can see so far."
"The whole point of asking people to come forward is so that we get multiple witnesses so we can get the whole picture. I'm certain that these people are telling what they know to be the truth," Johnson said.
In response to Hollero's observation that officers didn't need to shoot the man, Johnson said, "An officer is going to approach a situation differently than a bystander." The officer, Johnson said, "has the benefit of witness reports that a person has been acting aggressively."
Johnson requested that anyone with information about the shooting call BART's tip line: 510-464-7040.
At a press conference held Wednesday evening, Hartwig said that BART intends to release the video from the station's surveillance camera once the investigation is wrapped up. He also said that there were about 40 witnesses, some of which had been interviewed.
Hartwig declined to answer any questions about Hollero's account, citing the ongoing investigation. The San Francisco medical examiner has identified the man, but is still waiting to notify the next of kin.