The bereaved relatives of soldiers killed in Iraq and Afghanistan may have had their phones hacked by a private investigator working for the
News of the World.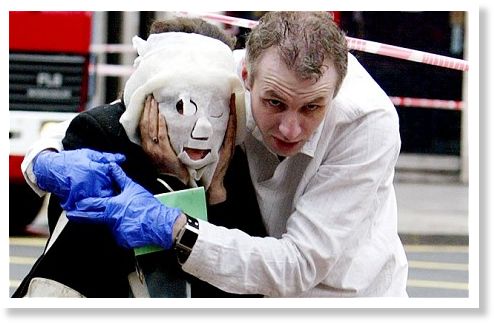 The Daily Telegraph
has learnt that the personal details of the families of servicemen who died on the front line have been found in the files of Glenn Mulcaire, the private detective working for the Sunday tabloid.
The disclosure that grieving relatives of war dead were targets for the newspaper prompted anger among military charities, who said it was a "disgusting and indefensible assault on privacy".
The Metropolitan Police is facing growing calls from the families of murder victims, those killed in terrorist attacks and those who died in natural disasters, such as the Indonesian tsunami, to disclose if they were targets.
Rebekah Brooks, the former editor of the
News of the World
and now chief executive of News International, its parent company, faced calls from Ed Miliband, the Labour leader, to step down.
Yesterday
The Daily Telegraph
disclosed that families of victims of the July 7 bombings were targets for Mulcaire in the days after the atrocity in 2005.