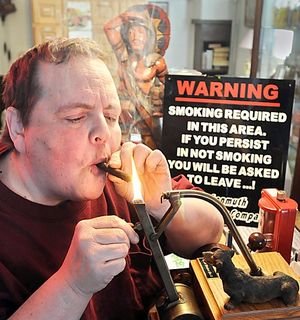 In a study funded by the American Lung Association researchers studied several hundred metabolites of 19 patients divided into groups of smokers and non-smokers.
They found a significant difference in the metabolites in smokers and non-smokers.
"This gives us an idea of how people produce metabolites differently when smoking cigarettes,
which is based on their particular genetic profile and other biological and environmental factors
," says researcher Ping-Ching Hsu, who is a doctorial student and lead investigator in the study.
The ultimate goal of the research is to define the metabolomic profile or "metabolome" that might predict who may be most likely to develop disease from smoking, as well as more clearly define how smoking causes that disease. "Metabolomics provides a broad picture of what is happening in the body of smokers," Hsu says. In further research Hsu studied how heavy smoking affects the metabolome verses light smoking and found several biological pathways could be changed.
Source: ScienceDaily