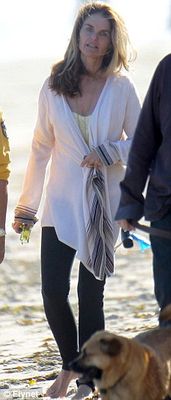 Maria Shriver leaked the story about husband Arnold Schwarzenegger's lovechild because she was so angry with him, it has been claimed.
Gossip website TMZ.com are reporting Shriver was 'hysterical' when she discovered that Schwarzenegger had fathered a son with Mildred Baena and wanted to call a press conference to make the story public.
But, after her friends calmed her down, the idea of leaking the story to TMZ and the
LA Times
newspaper then started to form.
TMZ also claim Shriver first found out about Schwarzenegger's lovechild in 'late April or very early May', and the news was the incentive she needed to end the marriage.
Shriver is also said to have hired a private investigator to probe her estranged husband's double life.
She wants to find out the truth behind recent speculation he may have more children out of wedlock.
Shriver has asked the detective to look at both his personal and business affairs, according to Radaronline.com.
An insider told Radar: 'Maria needs and wants to know exactly what she is dealing with.
'The investigator will likely like into the claims that he fathered multiple children, outside their marriage. Maria has heard the rumours and she wants to find out one way or another, if those claims are true.'
It was reported earlier this month that Shriver had been wanting to get out of the marriage for the past two years, and had started looking for apartments in Beverly Hills in January.
Meanwhile, Baena is remaining in hiding in the wake of the cheating scandal currently rocking the world.
The 50-year-old mother-of-four, whose 13-year-old son was fathered by the former California governor, has not been seen at her Bakersfield, California home since the scandal broke a week ago.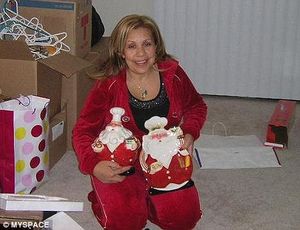 According to new reports, Baena has, however, hired a top lawyer to deal with the rumours sweeping the internet and through the media surrounding the nature of her relationship with the actor-turned-politician.
The former housekeeper has retained the services of Jacobson, Russell, Saltz and Fingerman, a Los Angeles based law firm, which has been sending out legal letters to publications printing inaccuracies about the affair.
'She's very disturbed about the extent to which certain persons have come forward claiming to be in the know or to possess knowledge about the current situation, when in fact they do not and have been estranged from Miss Baena for many many years,' Michael Saltz, Baena's lawyer, told the
New York Post.
It is not known how the retired housekeeper is paying for the services of the lawyer.
On May 9, Schwarzenegger, 63, and his wife Maria Shriver, 55, announced they were separating after over 25 years of marriage.
Just one week later, on May 16, Schwarzenegger revealed that he had fathered a child out of wedlock, from an affair he had carried out during his marriage.
He apologised for his actions but Shriver has since retained the council of top divorce attorney Laura Wasser who had dealt with divorce proceedings for the likes of Britney Spears and Angelina Jolie.
Any divorce could see Shriver walking away with over $100million as the couples fortune is estimated at between $200million and $400million, according to the
New York Post
.
Despite the infidelity on her father's part, Arnold's eldest daughter, 21-year-old Katherine Schwarzenegger, has seemingly made it clear that shouldn't mean the end of her relationship with the former California governor.
Katherine took to Twitter to issue an apparent message of forgiveness to Arnold, retweeting 'words of wisdom' clearly meant to show her feelings.
Both she and her brother Patrick have been tweeting since the scandal broke that their father had a love child with their housekeeper.
'Sometimes we forgive people cause we want them back in our lives,' one of Katherine's tweets said.
Another post read: 'Holding grudges is bad for your health. Forgive and let go. It doesn't mean keep them around either.'
And: 'Everything happens for a reason, the hard part is finding out what that reason is.'