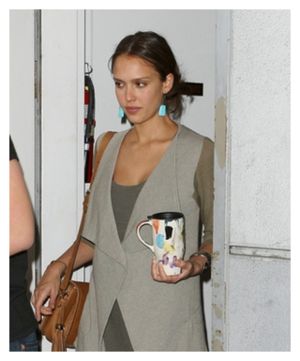 Jessica Alba has revealed she is getting ready for the birth of her second baby by using hypnobirthing practices. The A-lister said that while every woman experiences pregnancy differently she highly recommends this new birthing craze sweeping over Hollywood.
"It just makes you chill," said Jess on hypnobirthing, the form of hypnotherapy that's used to calm mums mid-delivery. Jessica has been studying the art in the run-up to her second birth. "I was freaked out going into it my first time," admitted Jess. "Like what if I panic? What if I just freak out and I don't know what to do?"
We suspect second time around any birth will be easier. Jessica already has one child, three-year-old Honour Marie, with husband Cash Warren.