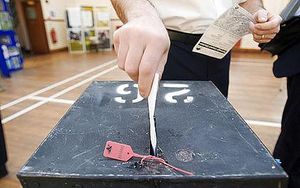 Hungary's new government is considering controversial plans to give mothers with small children additional votes in elections.
Jozsef Szajer, a senior official from the ruling conservative Fidesz party, explained that 20 per cent of Hungary's population are children and that "the interests of future generations are not represented in decision making". "100 years ago it was unusual to give votes to women," he said.
The proposed legislation, which would be a first for modern democracy, is inspired by a concept developed in 1986 by American demographer Paul Demeny, who argued that children "should not be left disfranchised for some 18 years".
Mr Szajer said the law would give "mothers the vote on behalf of a maximum of one child".
.