Julian Assange has been caught up in an anti-Semitism row after allegedly accusing a group of journalists of a 'Jewish conspiracy' against his website WikiLeaks.
In the current edition of satirical magazine Private Eye, editor Ian Hislop wrote that Assange called him to complain about a previous piece on WikiLeaks contributor Israel Shamir.
Shamir is a Siberian-born writer and commentator who is recognised as a Holocaust denier and has been called 'a rabid anti-Semite' by Stephen Pollard, editor of The Jewish Chronicle.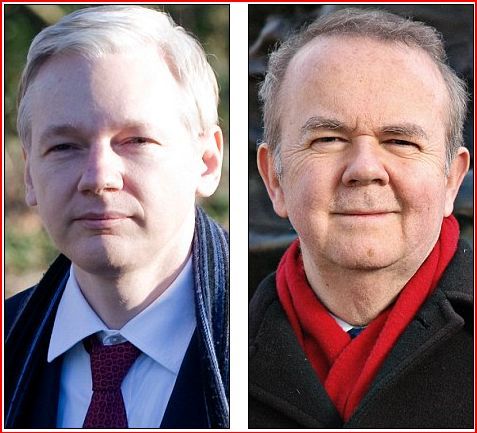 In the week that fashion designer John Galliano was sacked by Christian Dior over alleged anti-Semitic remarks made in a Paris bar, Hislop claims Assange told him he should be ashamed of himself for being part of an international smear campaign against WikiLeaks.
Stating that the Private Eye piece was an attempt to cut off any funding the website receives from the Jewish community, alleged Hislop, Assange claimed that Private Eye was 'part of a conspiracy led by the Guardian which included journalist David Leigh, editor Alan Rusbridger and John Kampfner from Index on Censorship - all of whom "are Jewish".'
'I pointed out that Rusbridger is not actually Jewish, but Assange insisted that he was "sort of Jewish" because he was related to David Leigh (they are brothers-in-law),' wrote Hislop.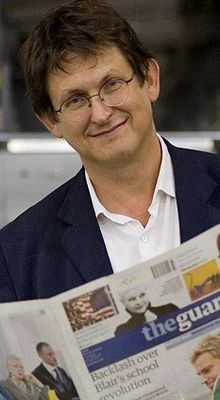 'When I doubted whether his Jewish conspiracy would stand up against the facts, Assange suddenly conceded the point. "Forget the Jewish thing".'
In response to article in the latest Private Eye magazine, Assange called the accusations 'serious and upsetting' and released a denial which read: 'Hislop has distorted, invented or misremembered almost every significant claim and phrase.
'In particular, "Jewish conspiracy" is completely false, in spirit and in word.
'We treasure our strong Jewish support and staff, just as we treasure the support from pan-Arab democracy activists and others who share our hope for a just world.'
It has also emerged that Assange, who is currently awaiting extradition to Sweden where he faces accusations of rape and sexual assault, has applied to trademark his name for use in 'public speaking services' and 'entertainment services'.
In doing so Assange has followed the lead of another divisive figure, American politician - and critic of Assange - Sarah Palin.
Via solicitors Finers Stephens Innocent, the trademark application was entered on February 14 seeking to control the use of his name for news services, education services and the 'publication of texts other than publicity texts'.
The 'entertainment' reference in his application could arise from the fact that Assange has sold the film rights to his biography The Most Dangerous Man in the World, written by Andrew Fowler.