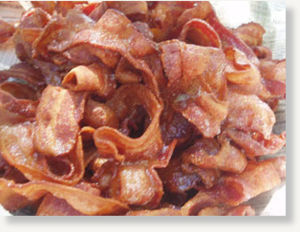 London - UK budget airline easyJet apologized Tuesday to Jewish customers after the only food choices served on a flight from Israel were ham melts and bacon baguettes.
Passengers who follow the faith's ban on eating pork were forced to go hungry for the four-and-a-half hour journey from Tel Aviv to London.
The airline introduced the route in November, proudly promising that in-flight menus would feature kosher food that met Jewish dietary laws.
So Victor Kaufman, 25, was stunned when cabin crew announced the meal choices on his flight last weekend.
"It was a little insensitive. I think they need a lesson or two on cultural awareness if they expand their routes into the Middle East. It is not just Jewish passengers who do not eat pork but Muslim ones, too. I couldn't eat anything," the trainee accountant said.
An easyJet spokeswoman said company policy bans even taking pork products aboard planes on the route.
She added, "It appears that a mistake was made on this flight and that incorrect food canisters were loaded. We would like to apologize to the passengers."