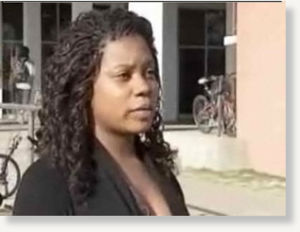 A political science professor at Murray State University has resigned after telling an African American student that she didn't show up early to class because slaves were always late.
Freshman
Arlene Johnson told
the
Murray Ledger & Times
that professor Mark Wattier had already begun the screening of a film before she showed up on time to an August class.
After the class, Wattier explained to Johnson and another student that he always started film screenings 10-15 minutes early.
"We said, 'Well, we didn't know that. It wasn't on the syllabus, so we were unaware,'" Johnson recalled. "And then he said, '
Well, it's OK, I expect it of you guys anyway.' We asked him, 'What did that mean?' And he said the slaves never showed up on time, so their owners often lashed them for it. He just didn't have the right.
"
Johnson went to the school's Office of Equal Opportunity and lodged a complaint. Wattier was later suspended without pay or benefits.
After initially appealing the suspension, Wattier decided to resign,
according to
the
West Kentucky Star
.
Wattier also provided the paper with a doctor's note that explained he had generalized anxiety disorder and depression.
But the professor had a slightly different memory of events that day.
"Wattier claims that he referred to a theory of slaves protesting their master's treatment by being intentionally late," the Star noted. "He recognizes that this was inappropriate, out of context, and blunt, and he regrets it, but adds that racial slurs have never been part of his vocabulary."
Wattier also said that he appealed the suspension so that he could apologize to his students.
"I want him to apologize to me, to my face," Johnson told The Grio. "I deserve that."
This video is from The Grio, uploaded Feb. 16, 2011.