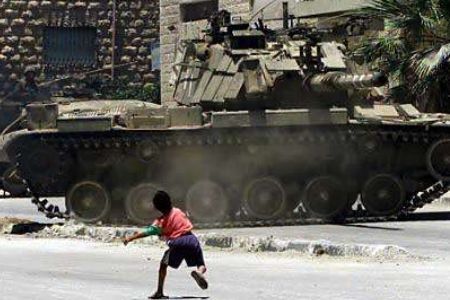 A Palestinian hacker team has broken into the Israeli website of Jewish People Policy Institute (JPPI), posting the photo of a Palestinian child beside an Israeli tank on its website.
The Gaza Hackers Team on Friday also eliminated some of the materials the website had issued in the last several months, Avinoam Bar Yosef, the founding director of JPPI, told the
Jerusalem Post
on Sunday.
"The working papers posted this week on the website concern several of the most important issues for the leadership of the Jewish people," Yosef said.
JPPI was founded in 2002 and is funded by private donations and the Jewish Agency for Israel.
Last year, another Palestinian group, calling itself the "Palestinian Mujaheeds," hacked the London-based Israeli website of the
Jewish Chronicle
newspaper -- the world's longest running Jewish paper -- protesting against Israel's 4-year blockade on the Gaza Strip.
The hackers posted an image of the Palestinian flag alongside messages in English and Turkish.