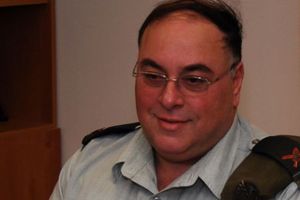 A senior Israeli military official says the army is going to enlist 120 technicians to use computer networks to hack into databases for espionage.
Speaking at a panel on the subject of "the digital medium as strategic weapon" in Tel Aviv on Tuesday, the Israeli military spokesman, Brigadier General Avi Benayahu, said the Israeli army was searching for 120 "hackers who were born and raised online," Ynet news reported.
The Israeli spokesperson added that the military screens them with special care and trains them to serve Israel.
Benayahu further noted that Israeli Prime Minister Benjamin Netanyahu has personally expressed support for the project, and has supplied a budget of NIS 6 million (USD 1.63 million) for its realization.
Israel, along with France, the United States and a couple of other nations, is a leader in cyber-war planning.
Since the 2006 war against Lebanon, Israel has attached growing importance to cyber-tactics.
Cyber-warfare teams are integrated within Israel's espionage agencies, which have rich experience in sabotage techniques.
Israeli computer experts exploit computer networks by infiltrating and damaging databases.
They are actively involved in covert and sometimes overt operations and carry out sabotage with malicious software.