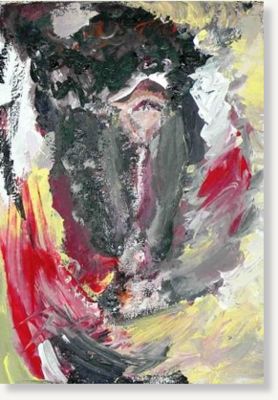 International Day on Zero Tolerance...
Victoria, B.C. -
Female Genital Mutilation
is a heinous crime still perpetrated against girls. On February 6 2011 throughout the day, the entire world community is being asked to chant together a resounding "No!" in unison with all activists against female genital mutilation. As this is the date marking the 8th International Day on
Zero Tolerance
to Female Genital Mutilation, collectively, we can honour the global concerted efforts which rarely get the media attention, but which represent, both practical and existential struggles, against
FGM tradition
practice [as it is labelled for short].
Being that the 6th of February falls on a Sunday, the
UN-sponsored
meeting and backed by the
World Health Organization
will take place in Geneva on Monday 9:00 a.m. Feb 7 at "Le Centre International de Conférences" (CICG).
It has been a long-time wait, from many activists' point of view, but it is encouraging news as the proud two-pronged theme for 2011 has finally emerged: "Building Bridges between Europe and Africa" - emphasis on - "engaging media" and "engaging governments", which is, but an indispensable factor to being able to reach zero tolerance to FGM. The
Inter-African Committee
is scheduled to take the floor at Monday's Geneva meeting, issuing this statement, in advance, from
IAC Addis Ababa
, Ethiopia:
"The objective of celebrating February 6 is to call International, Regional, National and Community attention to the efforts needed to free women and girls from the adverse tradition of female genital mutilation and to accelerate action towards its total elimination"
"Female Genital Mutilation (FGM) is a violation of basic human rights principles, as stipulated in Article 24.3 of the Convention on the Rights of the Child, the Convention on the Elimination of All Forms of Discrimination Against Women (CEDAW), other International and Regional instruments, the Protocol to the African Charter on Human and People's Rights Relating to the Rights of Women in Africa, (Article 5) and the African Union Solemn Declaration on Gender Equality in Africa, 2004."
The main actors on the anti-FGM front have traditionally been The
Inter-African Committee
,
UNFPA
, The
UN Refugee Agency
and
UNICEF
- and so - it makes sense it is these organizations/'branches' of the UN that have been designated hosts for the meeting. There is formal media scheduled to be represented as well, including,
Afromedianet
. Equally,
European Network-FGM
will speak in a session.
This signals to the whole world that concrete genuine steps are being taken to solidify the resources for anti-FGM initiative, within, government.
For far too long FGM has been pushed under the carpet. That's been the sentiment of many
activists
who have struggled to raise awareness over more than 40 years. Things are different now. For the first time in history chief world actors alongside the prominent activists have agreed to band together. It goes without saying; the work of all anti-FGM organizations has been emboldened by the enthusiasm of Secretary General of the United Nations
Ban Ki-moon
stating unequivocally a UN-commitment to
gender equality
in September 2010 in New York.
Coupled with that - we've seen the emergence of -
UN Women
on the scene, with its new website out in January 2011. Of course the impressive former President of Chile
Michelle Bachelet
which SG Ban Ki-moon himself appointed at the helm [Executive Director/Under-Secretary General of UN Women] allows for a
different climate
to flourish. This year's International Day is significant in that the overall strategy is being upped in part as a result of distinctly UN-Women driving in the shoulder and putting weight behind the anti-FGM cause.
The formidable contribution of The
AHA Foundation
;
No Peace without Justice
,
Ban FGM
and
FGM NETWORK
are obvious central keys as well to the current and overall political fervour galvanizing support behind ending the practice around the world.
Furthermore,
TOSTAN
out of Senegal;
The Orchid Project
[Davos winner] with on-going endorsement from Nick Kristof of the NYT; and The
Waris Dirie Foundation
are core developing partnerships with the same common goal of eradication. Equally
UNICEF
operates in tandem with the mandate of
Inter-African Committee
on Traditional Practices, whose personnel then work with several NGOs on the ground in Africa e.g. New Vision and Reach. By no means is this above list exhaustive.
Moreover, the commitment to eradicate FGM is exemplified by current initiatives taken place at a high-governmental level, both, nationally and internationally. These include: a global
Appeal
to
Ban FGM
worldwide underscoring efforts to bring forth an actual UN Resolution into the UN General Assembly at some point in the near future. This would seek a ban on the practice of female genital mutilation world-wide and would carry the weight of international law against torture behind it and along with it the lofty goal to make the very UN Resolution - ultimately - the 9th - of the
8 Millennium Goals
.
There is reason to have hope.
A draft-copy resolution is in the works - spearheaded by - the
Inter-African Committee
, a
giant
, in the anti-FGM movement. As currently endorsed by
UN
headquarters in Geneva,
Donor Working Group
and
Global Alliance against FGM
a German-Canadian group now
operational out of Geneva
, we're seeing several federating efforts. Using knowledge-sharing, a
Global Portal
is being developed with the aim to centralize all FGM-based resources, in addition to providing a vehicle for monitoring situations on the ground and immediate media-outreach. Thereby being a one-stop click able to view all resources pooled around FGM in one website and with ability to add to it - and therefore as a result - mobilization and communications strategies between Europe, Africa [and the Middle East in due course] can be ever enhancing; allowing for new partnerships, evolving every day, to be posted.
There is neither danger - nor contradiction - in the varying approaches to eradicating FGM which include
legal
and
political
and
cultural
. These can include but are not limited to strategies helping communities with unlearning harmful-to-girl cultural theory
methodologies
; sensitization and education; alternative employment measures for excisors - many different ways to fight FGM - but always complementary. There are reports of successful law enforcement and
arrest of exisors
- making the
criminalization of FGM
an accepted paradigm by and large and an integral part of an overall sensitization strategy. In Geneva, next week, Ambassadors from Burkina Faso, Egypt, Italy, The Netherlands, Norway, Kenya, Ethiopia will be heard speaking at session. Those African delegations to the UN who opposed this movement going forward to take these greater steps [becoming clear] at the
UN September 2010 New York
conference
have been successfully marginalized in part on account of the tremendous
unification
of mobilization efforts agreed upon by the aforementioned plethora of organizations working on the front-line. Importantly 2011 is a synchronization of strategies between Europe and Africa. It is only through world-wide awareness of the on-going existence of FGM that true eradication can begin to take place.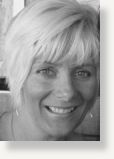 If you know something, get in touch. It only takes a tweet or email or a FB post to get involved. Know that excisors practising FGM or those condoning/ lending credence/ supporting babies, little girls and womens' genitals being sliced amidst societies of fear, coercion, and confusion are under watchful eye. The future can and will be better. If you see FGM happening, speak out. Don't be a witness and do nothing.
Lastly: during the Zero Tolerance Day, please take the time to watch these two videos, which includes work and
presentation
by
Ban FGM Campaign
. Share with friends.
Diane Walsh, MA, is an investigative journalist based in the Pacific Northwest. She contributes to new media outlets, newspapers which by some miracle haven't gone under, and magazines in the US, Canada and Europe. Diane became acquainted with the Salem-News.com team during a recent speaking tour that included Canada. She is a welcome addition to our lineup of truth-bound thoughtful and extremely talented writers.
For more information on specific publications and to reach Diane directly, please visit:
indydianewalsh.wordpress.com