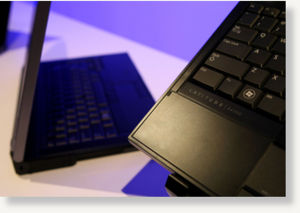 An iPad and two laptops stolen from the Dallas Convention Center don't contain Super Bowl security information after all, Dallas police said Wednesday.
The items belonged to a private investigator and security consultant based in California. Sources say the company was hired to do work for the NFL in some capacity during the Super Bowl. The owner of the items association to the big game led to concerns about the contents of the laptop, but police now say security hasn't been compromised.
"After talking with the victims, it was determined that neither the laptops nor the iPad contained any information that would compromise or jeopardize the security of any Super Bowl related events," said Kevin Janse, with the Dallas Police Department. "Detectives further believe the laptop theft was nothing more than a crime of opportunity and that the suspects probably didn't even realize who the owners of the property were."
Initially, police said the items were taken from a Starbucks kiosk inside the convention center. The latest information indicates those items were taken while inside a ballroom where they were left unattended for about 25 minutes, Janse said.
So far, no surveillance video of the theft has been located.
The convention center is hosting the NFL Experience, an interactive theme park with games, displays, autograph sessions and a memorabilia show. The event opens Thursday.
Just two weeks ago, an NFL laptop was stolen from a car parked outside a Joe's Crab Shack in Arlington. Police arrested three people in that case, but the laptop was never recovered.