Here's an email from skier Rhys Jagger
The chart below documents snow depths in Switzerland compared to the long-term mean.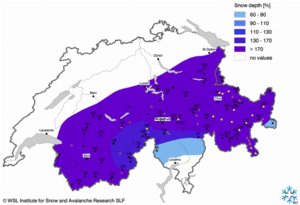 You'll see that almost the whole country is 150% - 500% of normal, with one station registering 1200% of normal (artifact?)
Looks good for a great start to the ski season over here........long live global warming if this is what it brings us.
Source is
www.slf.ch
Rhys