Australia, trying to recover from its worst drought on record, had its driest May ever and large parts of the nation had severe rainfall deficiencies during southern hemisphere autumn, the Bureau of Meteorology said.
"The dry May combined with relatively poor rainfall in March and April contributed to large parts of Australia experiencing rainfall deficiencies during autumn,'' the bureau said today on in a statement on its Web site. It was the fourth-driest autumn on record across the Murray Darling Basin, it said.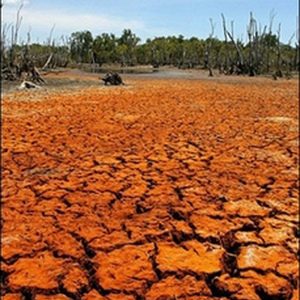 ©(AFP/Torsten Blackwood)
Algae stained mud carpets the drought-ravaged Gayngaru wetlands of Arnhem Land in the Northern Territory.