Beijing -- Botanists have recently discovered ancient tea trees in central China's Wudang Mountains which were an integral part of a centuries-old Taoist tea culture.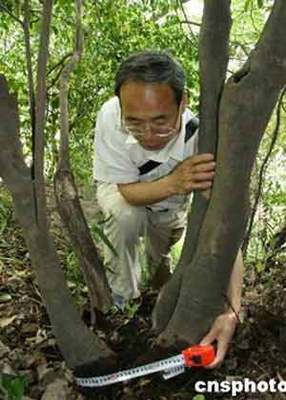 ©cnsphoto
A botanist examines an ancient tea tree that was discovered in the Wudang Mountains on Tuesday, May 6, 2008.
Eleven such trees were discovered on Tuesday in a primeval forest behind a Yuan dynasty temple. The largest tree was almost five meters tall, China News Service reported.
Experts say the findings will contribute significantly to the study of the geographic distribution of China's tea resources, particularly the tea culture in Wudang.