Taiwan announced a sea warning alert for all the ships traveling through its northern and eastern waters as tropical storm "Wipha" approached the island and packing winds of 67 miles per hour Monday.
The Central Weather Bureau said, as of 11 a.m. local time Monday, the center of Wipha was located about 367 miles southeast of coastal Yilan county in northern Taiwan.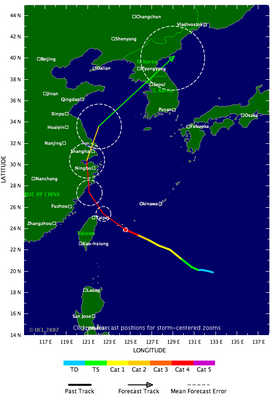 ©TSR
Typhoon Wipha
CWB added, if Wipha stays its current course, the storm could affect the island Tuesday morning.