Guatemala's Fire Volcano erupted on Thursday, spewing lava, rock and ash near the colonial city of Antigua and some of the Central American country's most famous coffee farms.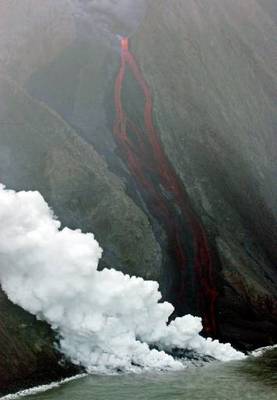 ©Unknown
Guatemala's volcanology service said seven families were evacuated from their homes near the volcano, about 27 miles (50 km) southwest of Guatemala City. The villagers were unharmed, an official said.
"Last night, the situation was quite serious and we declared an orange alert," said Benedicto Giron, a spokesman for Guatemala's emergency response service. "We will remain in the area to monitor the situation."
The volcano looms behind Antigua, one of Guatemala's top tourist attractions and home to some of the country's best coffee farms. No damage was reported to the plantations, where coffee beans are just beginning to mature.
Fire Volcano is about 12,300 feet (3,760 meters) high and part of a chain of active volcanoes along the edge of Guatemala's Maya Indian highlands.