Not exactly the top o' the morning for this lad.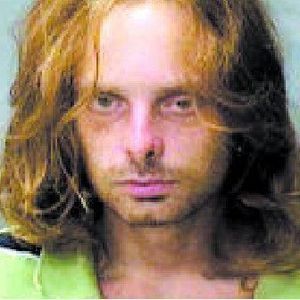 ©Star-Telegram
Richard Earl Kemp (aka 'Leprechaun Bandit')
While dozing at a Camp Bowie Boulevard bus stop, Richard Earl Kemp, 27, was arrested by Fort Worth police in connection with the "Leprechaun Bandit" case. The "Leprechaun," a short red-haired man who sometimes wore a green hat with a shamrock, is suspected of holding up eight banks since April.
Officers interrupted Kemp's nap Saturday while responding to a report of homeless people begging outside Walgreen's, 4515 Camp Bowie Blvd. Officers said the 5-foot-7 Kemp appeared to be intoxicated.
Not only did Kemp's flowing red hair match the description of the bandit, officers also found a handwritten robbery note and "dye-stained articles" in a white Buick that witnesses said Kemp and a friend had arrived in, police said.
Kemp was booked into the Mansfield Jail -- green shirt and all -- without bail.