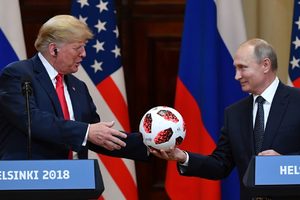 So much winning
Who controls the past controls the future. Who controls the present controls the past.
- George Orwell
Recent Comments
Could a five year old girl have done that? Falling from floor above, manage to grab and hold a rail 2.5+M below? (Hell, could you? Could I?...
---
"Comment: Heaven forbid should relations improve between Russia and the US, as that would impede the Deep State designs to destabilize the region...
---
HVAC Tech...some Brits also lost faith in other Brits...[Link]
---
The Guardian.... more leftist bullpoop...... London has become a sewer pit with the current ignorant political leader.... he won't last long....
---
Assange is more of a friend to the US than Odumba and the witch Clinton. These are the 2 who need to be prosecuted.. The freaking liberals cry...