About keit
Name: Zoya Klebanova

Zoya Klebanova became a contributing editor to SOTT.net in 2007 when she woke up to the destructive and psychopathic nature of the Israeli regime, under which she had lived for 20 years. With a background in research, Zoya returned to her native Russia, where she is a licensed veterinary doctor. Her research interests include health, politics, esoterica, high-strangeness, and (real) science.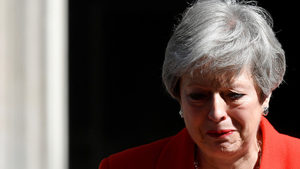 Time to say goodbye: 'Brexit' claims its second Tory PM
"Neither brutality, nor cruelty nor torture will ever bring me to ask for mercy, for I prefer to die with my head unbowed."

The first, and last, democratically-elected leader of the Congo, before he was beaten to death by CIA agents just 6 months later, in January 1961
- Patrice Lumumba
Recent Comments
Why it is called "Conservative political thought "? Why not call it Western Fascism thought. Students' will understand better if they see a less...
---
how many people truly understand that it is the design and locus of control of the monetary system that is to blame for most war, poverty, and any...
---
The worst one is the guy who got turned on to socialism. Absolutely appalling!! ;) , LOL In all seriousness, after serving in the Navy on the Ike,...
---
Oh - I forgot the adjuvants in vaccines. That, too.
---
Too many passive entertainment sources, especially for children. They don't have to exercise their imaginations, and childhood imaginations are...