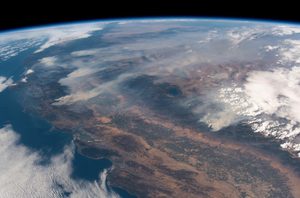 The California wildfires, as seen from the ISS, Aug. 3, 2018
The eye sees only what the mind is prepared to comprehend.
- Robertson Davies
Recent Comments
Finally, some positive news for a change. :)
---
A war with Iran is highly unlikely. There won't be much of Middle East left if such a war breaks out.
---
This was no accident. :(
---
Apparently somebody managed to hack the slot machines LOL
---
Target practicing ? :(