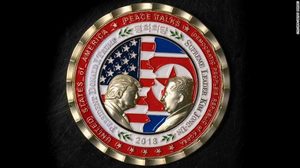 Coin flipping
We cannot waste time. We can only waste ourselves.
- George Matthew Adams
Recent Comments
Don't forget that Venezuela is the largest oil supply on Earth. The US deep state and their lying media have been doing all they can to destroy...
---
Well, this will be the trickiest operation to date, most probably. However, Russia and allies control the airspace in the region, so the US can't...
---
Well, Washington doesn't have the 'muscle' they once had. Although you wouldn't know it from their behaviour, which seems to be accelerating the...
---
We've already seen Israel's "diplomacy" in the form of repeat missile attacks, but how much will Russia and Iran sit back and take before...
---
The only proof this seems to show is that many Democrats have truly lost their minds. Are these the sort of people you want in Government?