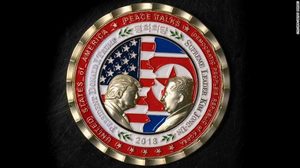 Coin flipping
We cannot waste time. We can only waste ourselves.
- George Matthew Adams
Recent Comments
So, Trump is so unbelievably dumb, that he spills the beans at a press conference, and i would imagine, has done other stupid dumb things that...
---
This is a very lazy article, replete with blanket generalizations. It neglects to mention that most of the supposedly left-wing parties in Europe...
---
The 'game' in the Asia Pacific region, is heavily tilted in China's favour, regardless of geography, or political complexities past and present....
---
Guys, I appreciate the passion, but perhaps fewer snide comments and more reasoned argument would help improve the world. Just sayin... This is an...
---
The other day, SOTT asked what I called a loaded question whether having armed folks about might somehow make false flag shooters more likely to...