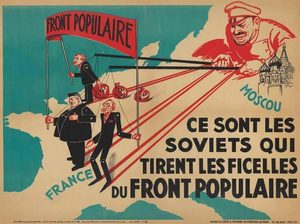 Plus ça change
The bourgeois produces the Bolshevist, inevitably as every half-truth at length produces the contradiction of itself in the opposite half-truth.
- D.H. Lawrence
Recent Comments
"Death is such a pain. There's no opt-out, and decomposing is a hassle". Death releases from pain. You opted into its realm even if you forgot why...
---
I dont even own a gun, so I do not have a dog in this race, but the second amendment seems pretty clear to me, and I think was included so the...
---
A rare and mind-blowing natural phenomenon Not so rare apparently The rare atmospheric 'sun dog' optical phenomenon [Link] An uncommon atmospheric...
---
Binra. Just lovely! You re a blessing to read, so savy and articulate (sometimes a little long for this Kat :) ). You almost sound like a human...
---
we don't know 99.9999 percent of what was going on back then Excellent, a factual statement! .... it's amazing the stories they spin around the...