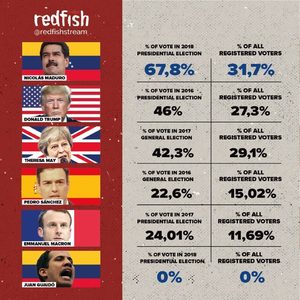 On legitimacy
Perhaps only people who are capable of real togetherness have that look of being alone in the universe. The others have a certain stickiness, they stick to the mass.
- D.H. Lawrence
Recent Comments
why not breastfeed well maybe the thought of sticking a piece of meat in the baby's mouth was just to repulsive
---
not to mention but aspertame was actually invented as an ant killer then they found out they could uce it as a sweetner, very bad news it slowly...
---
Why not breast feed? Her vegan diet probably causes her to have problems lactating. And of course, long term veganism leads to emotional and...
---
Living and working as a programmer in Seattle for 25 years, I was witness to the technical brilliance at Microsoft. Now, I'm afraid Bill has...
---
While it won't rectify past wrongs, there's a simple solution to preclude future occurrences of this kind: eliminate the "qualified immunity" for...