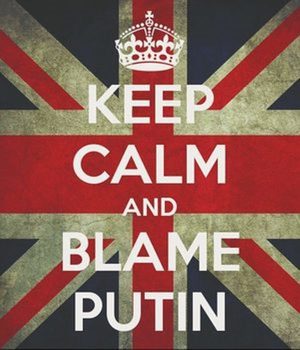 Carry on up the Moskva
A child-like man is not a man whose development has been arrested; on the contrary, he is a man who has given himself a chance of continuing to develop long after most adults have muffled themselves in the cocoon of middle-aged habit and convention.
- Aldous Huxley
Recent Comments
Being that lying with impunity is a hallmark of being a FBI agent, McCabe probably doesn't consider himself accountable for anything he has ever...
---
You clearly have no idea what disassociation is... It is like a loss of consciousness where your brain shuts down completely and you lose days or...
---
I detect a cautious shot across the bow of those responsible for this foolish act, in what Alexander Shulgin said. It is going to be an...
---
The definition of racism: 1 Prejudice, discrimination, or antagonism directed against someone of a different race based on the belief that one's...
---
"Megyn" . Gives yet more credence to not-a-real-name = not-a-real-person.