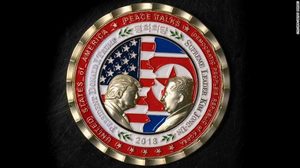 Coin flipping
A nation that continues year after year to spend more money on military defense than on programs of social uplift is approaching spiritual doom.
- Martin Luther King, Jr.
Recent Comments
All of us, myself included, tend to search for facts and evidence to support our pet addictions and psychoses, and to preach enlightenment to the...
---
Looks like a flying cow...
---
Michael Bloomberg is a member of the Rockefeller CFR, along with Lloyd Blankfein, George Soros and Bill Clinton. Welcome to the "liberal world...
---
Situational awareness can also save lives in the health care setting. Often people can become SO focused on one thing, that they completely fail...
---
*yawn*....wake me when the nukes are flying...