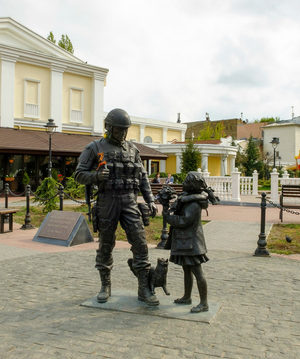 вежливым людям ('Monument to polite people'), Simferopol, Crimea
George Bush Sr. always said that his concept of government, what he believed in, and how he had operated, was on the Big Lie principle.
- US Navy Lieutenant Commander (Ret.) Al Martin
Recent Comments
Another mind-controlled plant/patsy. Now they can crack down on you NZ'ers just a little more :(
---
What happened to the other 3 people? Weren't 2 mosques struck?
---
I blame El Cid and the Siege of Vienna. And Islamic Supremacists.
---
Yep! And the cow jumped over the moon!
---
It is more than just foolish arrogance. It's the deceit, hypocrisy, lies, murder, rape, slaughter, for starters.