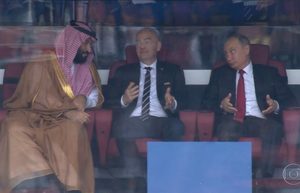 "That's life!"
A nation that is afraid to let its people judge the truth and falsehood in an open market is a nation that is afraid of its people.
- John F. Kennedy
Recent Comments
This could be a revolutionary new way of hydrogen storage and I think that the implications could be immense! I'm sure that there are researchers...
---
There is no cure for this kind of sickness; if found guilty, he should be euthanized...immediately, not in twenty years...
---
*I also want to take this opportunity to appeal to my step-mom, Hillary Clinton* BWAHAHAHAHAHA....and dont forget your step-sister...Chelsea...
---
Yep - it's the white hats vs the black hats - and no one can figure out who's-who, 'cause the hats switch along with the roles they are playing at...
---
Pretty expensive cars for a science teacher