About farang Hafa Adai,
Born: Cheverly, Md. Raised: Arlington, Va., Chicago, Ill., Arlington, Va., South San Francisco, Ca., Los Altos, Ca.
Factory worker, Boilermaker, Welder, fabricator, High School vocational arts instructor.
Lived and worked (civilian contractor) in Japan, Okinawa, Republic of Korea, Texas and Guahan.
Self-employed. Two sons: 26 & 21. Lives/business in Guahan, USA, and resides in Chiangmai, Thailand.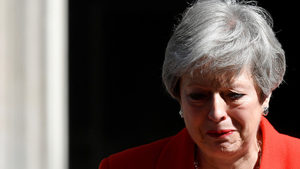 Time to say goodbye: 'Brexit' claims its second Tory PM
What fetters the mind and benumbs the spirit is ever the dogged acceptance of absolutes.
- Edward Sapir
Recent Comments
such a twisted concept suggest serious mental problems Sounds like "it" just succumbed to the full programming
---
Innocent addicts, using adrenaline to convince themselves that they're making the most of life, and they end up in a queue? How unfair is that?
---
Parallel construction: we call it whitewashing data. You see it being the reason for anonymous tip lines.
---
FOOL'S GOLD We are all born to do one thing: To join the crowd, get in line, obey our marching orders and serve ('til very old age or sudden...
---
i n fact, commanding the Ukrainian troops in the Crimea, he could not do anything, was he the one that was kidnapped by the nightwolves motorgang?