About farang Hafa Adai,
Born: Cheverly, Md. Raised: Arlington, Va., Chicago, Ill., Arlington, Va., South San Francisco, Ca., Los Altos, Ca.
Factory worker, Boilermaker, Welder, fabricator, High School vocational arts instructor.
Lived and worked (civilian contractor) in Japan, Okinawa, Republic of Korea, Texas and Guahan.
Self-employed. Two sons: 26 & 21. Lives/business in Guahan, USA, and resides in Chiangmai, Thailand.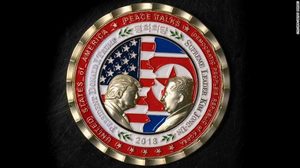 Coin flipping
We cannot waste time. We can only waste ourselves.
- George Matthew Adams
Recent Comments
This article makes a big deal about the 1934 default. In actuality, the US gov't has defaulted numerous times and, in a de facto sense, is...
---
Trump seems to me to be the most powerless potus in memory. All the others would make demands, requests, directives, executive orders, and their...
---
The incredible shrinking woman !
---
Everyone in the top photo are basically wearing the same garb. Most interestingly though, is the back bulge photo....... obviously the butt of an...
---
Wild +1 120 comments. There would be only 10 (from people in agreeance) if everyone could read, understand and assimilate all the information out...