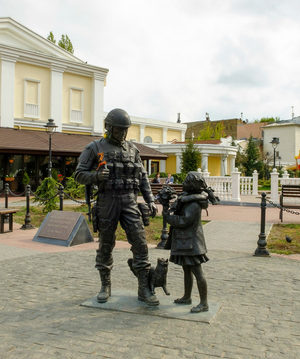 вежливым людям ('Monument to polite people'), Simferopol, Crimea
People are always teaching us democracy but the people who teach us democracy don't want to learn it themselves.
- Vladimir Putin
Recent Comments
FEEL THE POWER 'It is difficult to get people to understand anything, when the entire global economy, THE TECHNOCRACY, depends upon each and every...
---
saying everything you do not like is a conspiracy theory surely must be a conspiracy.
---
The argument for limiting ones knowledge to only pleasant things makes for bad actors and worse decisions. look at politics, they may try to...
---
It would be great if doctors and scientists would listen to lay opinion more so. Observation and insight are part of the human condition, not just...
---
Your body doesn't care for your religious fantasies and will punish you accordingly.