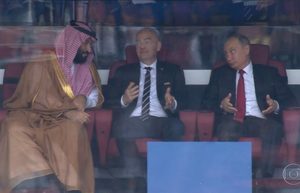 "That's life!"
A nation that is afraid to let its people judge the truth and falsehood in an open market is a nation that is afraid of its people.
- John F. Kennedy
Recent Comments
The dean of psychology at John Hopkins university school of medicine, says" TRANSGENDERISM is a form of mental illness "!! These people are...
---
Discernment uncovers the true from the false without 'attacking' the false and thereby making it 'real' to you by acting as if it is. The focus on...
---
this evil soulless psychopathic creature has gone to "smell the dead bodies" and feed on the human misery she helped create and to sell even more,...
---
You know those little hits of dopamine every time you get a thumbs up or like on Faecesbook..? Well, That's what people are expecting of each...
---
One good thing from all this is that more and more people know that the Deep State is real. It should be called Deep State Department.