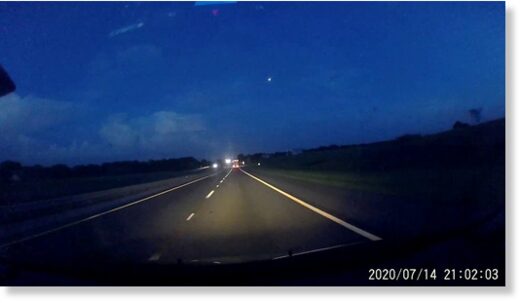 Did you see the fireball in the skies of Southwest and Central Florida Tuesday night?
For weeks, there's been hardly anything reported in Florida to the American Meteor Society, but suddenly at 9 p.m. it had a flurry of sightings.
The reports largely covered a triangle from Naples through Sanibel and Sarasota to Tampa Bay and across the I-4 corridor through Polk County to Leesburg, Sanford and DeLand.

Experts have ruled out both the Comet NEOWISE, which was supposed to be potentially seen later this week, and the upcoming Perseids.