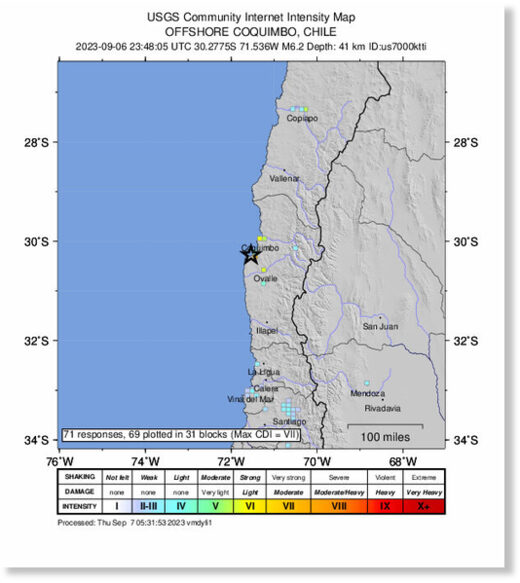 A magnitude 6.2 earthquake shook northern Chile on Wednesday but there were no immediate reports of damage or injuries.
The U.S. Geological Survey said the earthquake struck at 8:48 p.m. local time, and its epicenter was 41 kilometers (25 miles) south-southwest of Coquimbo, Chile. The quake had a depth of 41 kilometers (25 miles).
Chile's national emergency office did not report any damages or injuries.
Chile is located in the so-called "Ring of Fire" in the Pacific and experiences frequent earthquakes. In 2010, a magnitude 8.8 earthquake and subsequent tsunami claimed 526 lives.
The Associated Press