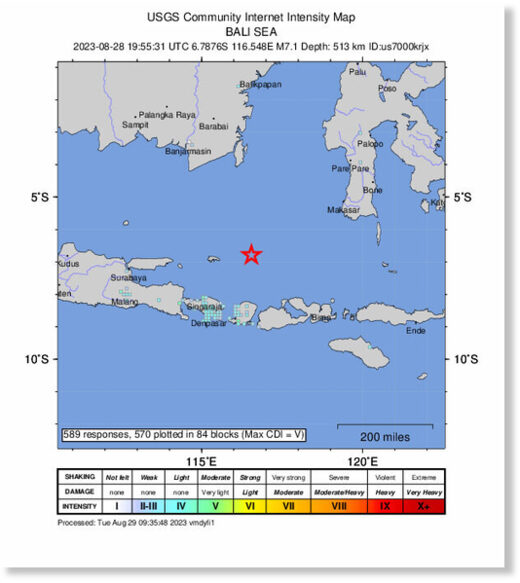 A strong magnitude 7.1 earthquake struck near the Indonesian resort island of Bali on Monday.
Data from the US Geological Survey shows the earthquake hitting about 182 kilometers (113 miles) northeast of the island Gili Air.
No tsunami warning was issued following the earthquake.
In November, a 5.6-magnitude earthquake in Indonesia's West Java province resulted in the tragic loss of over 300 lives and left thousands injured.