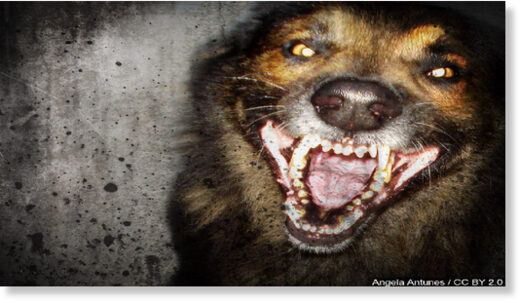 A Wigan man who died after being attacked by a dog has been named by police as Jonathan Hogg, 37.
Officers shot dead the animal after the attack in Leigh, Wigan, on Thursday evening.
Hogg was found by officers in Westleigh Lane with serious injuries shortly after 9.10pm. He was taken to hospital but died in the early hours of Friday.
Paying tribute to him, his family said: "Jonathan was a well-loved, sensitive, and kind person who will never know how loved and appreciated he was by everyone who knew him.
"We have been inundated with messages of support and we ask for privacy at this time to come to terms with our loss."
At least three other people have been mauled to death by dogs in the UK this year.
Greater Manchester police (GMP) said armed officers were deployed in an attempt to control the dog and used "every available tactic to subdue" the animal before it was destroyed because it posed a significant risk to the public.
A 24-year-old man has been arrested on suspicion of being in charge of a dangerously out-of-control dog causing injury resulting in death.
Det Supt Simon Hurst, of GMP's Wigan district, said: "Firstly, I would like to extend my condolences to the loved ones of the victim of this attack. Our officers and our partners are currently supporting the victim's loved ones at this incredibly difficult time.
"We recognise this incident will rightly cause concern within the local area and we would like to reassure the public that we explored every possible avenue to protect the local community and the animal involved."
The government has been told the law on dangerous dogs is "woefully inadequate" after a series of fatal attacks.
In January, four-year-old Alice Stones was killed by the family's dog in Milton Keynes. That month Natasha Johnson, a dog walker from Croydon, was walking eight dogs when several of them turned on her in a frenzied attack. She died from "multiple penetrating bites to the neck", an inquest later heard.
Last month, Wayne Stevens died after being attacked by a dog in Derby. The dog was shot dead and a man was charged under the Dangerous Dogs Act of being the person in charge of a dog dangerously out of control causing injury resulting in death.
The Labour MP Wayne David has been campaigning for changes to the Dangerous Dogs Act after the deaths of two people in his Caerphilly constituency: 10-year-old Jack Lis in November 2021 and Shirley Patrick, 83, in December.
"It is clear that the Dangerous Dogs Act 1991 is woefully inadequate," he told Rishi Sunak at prime minister's questions earlier this year.